We are thrilled to introduce our 3 New Apprentices. Mistress Ada, Mistress Rose and Mistress Marie.
Apprentice Mistress Ada
'I'm your Amazonian wet dream and will have you at my feet or wherever else I wish you to be. I'm a nationally competitive bodybuilder and I am always in phenomenal shape. Femdom literally is my life. I live it breathe it 24/7 and if you're fortunate enough to session with me I'll have you hooked.'
Email: [email protected]
Apprentice Mistress Rose
Rose: 'I'm Mistress Rose, your quintessential English Mistress who oozes class and sophistication from every inch of her very tall, toned and, quite frankly, perfect size 10 body. I'm articulate, educated, and energetic, with a desire for an emotive connection with others. I have a genuine fascination with the world that kink and BDSM has to offer, which to me is about adrenaline, passion, excitement and creativity all rolled into one. I will use these elements to create a truly unique experience that will challenge you and leave you blissfully satisfied.'
Email: [email protected]
Apprentice Mistress Marie
Marie: 'I may be an apprentice, but I have a passion for domination well beyond my years... A sensual Aphrodite incarnate; a fetishist and rubber lover's dream. I'll enjoy getting into the depths of your mind and lingering long after our time together.'
Email: [email protected]
Check our roster for their availability and contact them or Fetish House ([email protected]) if you're interested in a session or being a training sub... or both!
We've got a few new pieces to play with at Fetish House!
First is this lovely, soft leather straitjacket - perfect for all your restrictive needs. Let us strap you in for your own safety!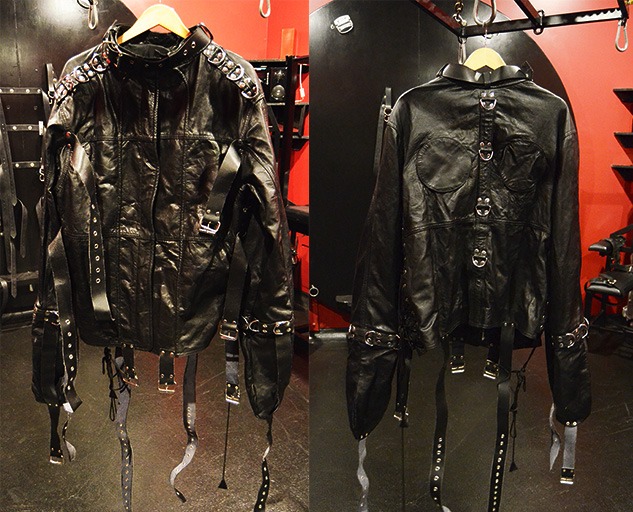 And just in: this new latex bodybag. It's got cutouts for all your most sensitive parts!

Give us a call to make a booking and take advantage of these new pieces: 03 9544 8384
Say hello to our two new Apprentice Mistresses Chasey and Ivy. Check our roster for their availability and contact them (emails below) or Fetish House ([email protected]) if you're interested in a session or being a training sub for one of these Apprentices... or both!
Chasey: 'I will entice you to join me with my cheeky smile, lure you in with my steel grey eyes, and tease you with a touch that is tender yet electrifying. But do not think I am all sweet and demure. I am your temptress, seductress, Mistress, and sensual deviant ready to explore your deepest darkest desires. I not only enjoy taking control in the dungeon, but also in the bedroom. I thoroughly enjoy more intimate encounters, regardless of gender, age, or sexuality.'
[email protected]
Ivy: 'My name is Ivy, and I have joined the Fetish House as an apprentice Mistress. A lover of all things Kink, I entered into the BDSM world to follow my passion of exploring all different kinds of Fetishes. As a true hedonist I am all about pleasure, I find it exhilarating to exercise power and control over a person both physically and psychologically. I love being able to go from cruel and sadistic to a nurturing and comforting presence in session, taking my submissive to their limit in both pain and pleasure.'
[email protected]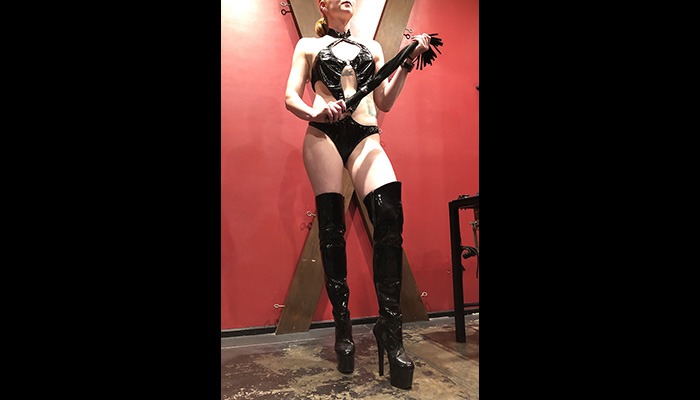 We are adding two new services to Fetish House's vast repertoire!
Glory hole
In the front foyer we now have the voyeur box for Glory Hole services.
Price: $90 per 10-15mins - giving or receiving. You do not get to choose the service provider but we will allow requests for particular anatomy or a particular gender.
This does not include Mistress/Dom Interaction. If you wish this then this can be negotiated on top of the fee - ie if you want someone directing or encouraging you.
Deluxe lock and leave
Similar to the basic lock and leave but allowing for more complex bondage, or the use of electrics etc. This is priced at $200 per hour.
You will not get to choose a SP for this, but are however able to preference male/female.
**Please note that safer sex practices are used. This means that anyone receiving oral will be using a condom/dental dam. If you are unsure what a dental dam is please ask one of our friendly managers to explain this to you.
As you know, our hours are from 11am to 10pm. However, if we don't have bookings for the evening we may, at times, close earlier.
Please, if you would like to visit Fetish House in the evening, be sure to make your booking before 8pm, so we can stay open for you! We love to see all of you night owls, and look forward to many late-night spankings (etc) in the future.
Getting started in BDSM can be scary for a couple with no experience, but it is the most rewarding thing you can do to explore the desires that will draw you closer!
Sir James is here to help. These 90 minute sessions include hands on tutorials which will empower you to use the safest and best skills.
These sessions cover
*Consent
*Safety
*Rope and Leather bondage for Sexual Play
*Picking and Finding the best Quality Toys
*Correct handling of a bound person
*Scene pacing
*Correct and Safe use of a variety of tools
*Warming up
*Impact Play
*Grappling and Physical control.
*Edging and Orgasm Play
*After Care
Please email Sir James at [email protected] today and lets find a time to get you started on your road to new experiences in BDSM.